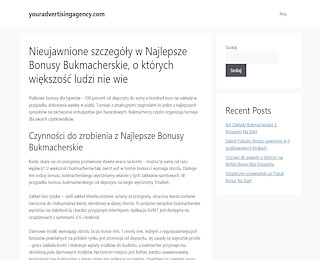 Marketing Services In South Florida Offered By Digital Agencies
In this digital age, no business can afford not to have an online presence or not to employ digital marketing services. Marketing is all about connecting with customers in the right place at the appropriate time. Currently, billions of people employ digital platforms to socialize and do business, therefore it is only expected that companies include online marketing services as part of their overall marketing strategy.
Digital marketing can be carried out by individuals for their businesses or it can be outsourced to digital marketing agencies. To be successful in online marketing, you must possess a thorough knowledge of the concept. Without this, you are likely to make a complete mess of things. However, outsourcing the digital marketing of your business to professionals will not only guarantee that a great job would be done, but it would also afford you the opportunity to focus on your business.
Below are marketing services in South Florida offered by digital marketing agencies;
Web development:
Your company website is your digital storefront to the world. It is what the world sees that gives them the first impression about you. Your website would contain information about what your business offers, your pricing, and how customers can make purchases or get in touch with you. A digital marketing agency will help you design a well-optimized website, that renders perfectly well across all devices.
Social media marketing:
Billions of people socialize on different social media platforms every day. Digital marketing agencies are aware of the popularity of social media and hence leverage on it for the growth and success of businesses. Social media channels like Facebook, Twitter, Instagram help in the building of a company's brand, as well as act as a medium through which businesses can interact directly with their customers. A good digital marketing agency will help design interactive social media channels through which a company can build a reputable online profile.
Email marketing:
Email marketing is an act by businesses of sending emails to customers with the aim of solidifying relationships, soliciting sales, informing them about new offers etc. Email marketing can be used to win new customers or to influence old customers into making a purchase or subscribing to a service.
A digital marketing company can help set up an emailing platform using specialized software. With this software, businesses can study the impact of their emails; how many were delivered and opened, and how many were acted upon.
Google Ads:
Google Ads is one of the most popular advertising platforms on the planet. They enable businesses to advertise their products and services on Google search engine. This is one of the most cost effective ways of promoting a website or selling a product as it utilizes the Pay Per Click (PPC) formula.
A digital marketing agency will help set up a Google Ads account for you, putting your business on the most popular search engine in the world.
Content marketing:
In the digital sphere content is king. Typical marketing services in South Florida would offer fresh, unique and useful content which would play a very important role in bringing visitors to your website and also keeping them. The traffic generated from these contents can then be converted into certain gains.
A good digital marketing agency will study the niche of your business and its peculiarity and help provide relevant contents that will enhance customer interaction.
There you have it, the top 5 most popular marketing services in South Florida offered by Digital marketing agencies.
Marketing Services south Florida
YourAdvertisingAgency.com
1111111111
9032 will
bayside
FL
33414
View Larger Map