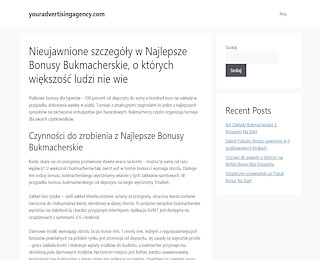 SEO Services In South Florida: Eight Easy SEO Tips For Small Businesses
It is common knowledge that Search Engine Optimization(SEO) plays a vital role in helping businesses get more exposure, attract more clients and increase revenue whether online or offline. SEO services in South Florida aim to increase the visibility of your website by ranking it on a search engine's search list. While it is true that SEO is required for a small business to grow its online and offline presence, not all SEO services in South Florida guarantee successful results.
Here are eight SEO guidelines that small business owners follow
1) Incorporate NAP information
NAP which refers to your business name, address and phone number must appear on the front page of your website, on a separate contact page, as well as every other page you might have. It is advisable to put all the necessary information in the footer of your website.
2) Create a Fast, Mobile-friendly Website
Using simple plugins, you can easily make all your content mobile-friendly. You can also use plugins to enhance the speed of your site, giving you an edge over other competitors.
3) Use Keyword Research Tools
Using the same keywords as your bigger competitors who are more established and have wider coverage online, makes it harder for your small business to be found by potential customers online. So if you want to stand out from the competition, identify gaps in the market and capitalize on these. One essential keyword research tool that small business owners can use is the Google's Keyword Planner.
4) Utilize Google Search Console
With Search Console, you can get a lot of information about the performance of your website in Google search, and this will eventually help you to improve your website. The tool helps you to identify problems on your website, find out the keywords that your website is relevant for, and know if your website is mobile-friendly.
5) Create Authentic and Evergreen Content
Nobody knows your business and your customers more than you do, so endeavor to create contents that add value to your customers. Quality and evergreen content has a longer shelf life and will likely achieve search rankings over time.
6) Understand Your Online Audience
If you do not have a proper understanding of your target audience, you will find it difficult to grab their attention. You need to know the type of content that your online customers are interested in, the social media platform they prefer, and the time they are likely to be online. Knowing the needs and requirements of your audience helps you to channel your resources in the right direction.
7) Launch a blog
Blogs allow you talk about the product and services you offer as well as the issues around them. They also give you an opportunity to build your audience.
When you create content that appeals to your target audience, they would be moved to give your products and services a try.
8) Update Your Blog On Regular Basis
You need to feed your visitors with genuine and current information as often as possible. Regular updates allow you to create fresh content for the search engines.
Small business owners who want to grow their customers base must take advantage of the available SEO services in South Florida as there is no better way to thrive online.
SEO services South Florida
YourAdvertisingAgency.com
1111111111
9032 will
bayside
FL
33414
View Larger Map